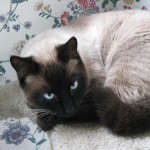 Well, not really. Leo, our cat and true master of the house is still here, curled up beside me. But he is quiet, undemanding company.
At least until he gets hungry.
My husband, son, and a few friends are off for a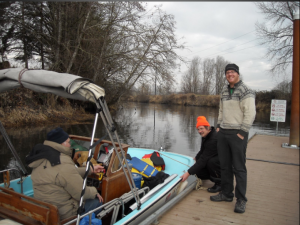 weekend of camping on an island in the middle of the Columbia River. Unlike the island, the house is warm and silent and filled with joyous holiday energy. I have the entire weekend and Monday to catch up on my writing. There are several things I need to work on, all of which are emotionally charged for me in one way or another.
I could do part two of The World. This is the last major arcana card and will be the end of the series that I have been working on for the past three or so years. I've enjoyed the work and feel sad that it's coming to a close.
I could work on a blog that continues the story of my Grandfather Mellinger.
I could begin pulling together a talk I will be giving in February to the local Theosophical Society on "The Tarot and the Synthesis of the Conscious and Not-conscious minds."
Or I could begin rewriting the two books I sent in to my editor, Jessica Morrell. My main character needs to be totally reworked, and I have spent the past five months researching and agonizing over just how I'm going to do this.
I think I will begin rewriting my books.