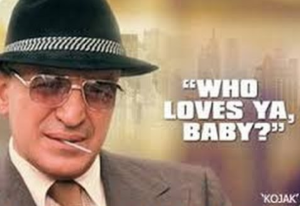 Telly Savalas pretty much nailed it.
This is, indeed, the big question.
The one we wake up in the wee hours worrying and wondering about.
Because, deep in our souls, we know that Dean Martin was right. You're nobody till somebody loves you.
Oh dear, I'm showing my age here aren't I?
Having a sweetie, a lover, close friends and family is wonderful. It's what Valentine's Day is all about. It makes our hearts sing and the world look rosy. It means we don't wake up quite as often with the big question heavy on our hearts. But even if you have the happiest marriage and children and friends that adore you, sometimes you still wake up wondering.
This is one of the reasons we have religions. If you pay attention, almost all of them are about answering this question. And their answer is pretty much unanimous:
"The whole freakin' Multiverse, Baby! We are all somebody."
But unfortunately, most of us don't feel this Love. If we did, the only thing we would wonder about when we woke up at night would be where the bathroom was.
We live suspended in and permeated by a spirit soup called the Multiverse. We are even more unaware of it than the air we breathe. This is because that soup, along with all our non-physical bodies, exist in other dimensions besides the three we live our day to day lives in.
These other dimensions are not "above" us, they are all around us. They are not super-natural, they are natural. The vast majority of the beings who inhabit these dimensions are powerful, loving, and ever-so-willing to help us. But we must always ask. They can do very little if we don't ask.
I ask for help and guidance every day—often several times a day, and my life and the lives of my clients, friends, and family are so much richer, safer, happier, and healthier because of the responses I receive.
So who are these beings?
Most people who deal with other dimensions and their inhabitants see a spiritual hierarchy, with the Divine One, creator of all, at the top and the material world at the bottom. Here is a quick list and description of some of the members of that hierarchy from top to bottom.*
The Divine One: Our creator, Universal Life Force, or whatever you want to call it. We are it and it is us. There is no part of us that is not of The Divine. Of course it loves us. I was raised Presbyterian, and so as a child, this was my only option. It hears our prayers but we can't "hear" it. The Divine One is, as my catechism said, infinite, eternal, and everlasting. The Divine One is also unknowable. In my experience, conversations with it are one sided. It has nothing to say to you, but when you are in communion with it there is a beautiful feeling of peace and love.
Gods and Goddesses: Most people who worship gods and goddesses see them as facets of The Divine One. As such they are infinitely powerful, but they possess shape and personality and are much more satisfying to talk to than The Divine One. And many love us unconditionally. But each one has an agenda and some would have no qualms about using you as a pawn. Nothing personal, just business. It's important to know as much about each god and goddess you invoke as possible.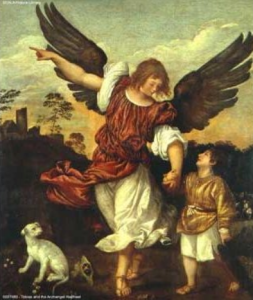 Angels and Demons: These are the messengers of the gods. In fact the word angel is derived from the Greek word angelos, which means messenger. The word demon is derived from the Greek daimon, a powerful, benevolent spirit. However, Plato, and later the neo-Platonists and Christians used the term to describe only evil or malevolent spirits. So angels are the good guys and demons are the bad guys. Both are powerful and both can be of great service. And they both really want to get to know you better. Angels have been created and charged by the Divine One, our loving creator, to aid, protect, and comfort you. There are tens of thousands of angels. A bit of research will tell you which one you need. Be sure to get the name right. Many demon names are suspiciously close to angel names. Demons wish to possess and ultimately destroy you. I strongly advise against summoning demons, no matter how useful they may seem.
Saints and Ascended Masters and the Virgin Mary: These are spirits of enlightened men and women who have chosen to remain accessible to us so they can continue to advise, teach, and help us. Because they are human souls, they each have their quirks and fortes. Again, it is good to know as much as possible about the ones you invoke.
Dragons: Two of them live under our house. They've been here for centuries. I have no doubt that they love us. They take care of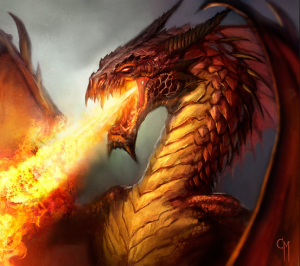 us and the house and land in their own gruff, offhand way and sometimes offer to help with my healing work. They have also identified other dragons that live in some of my clients. They do this because they can't help me with them because there is already a dragon there, and dragons are very territorial. Sometimes I can talk the client's dragon into helping me and sometimes I can't. Dragons vary in size, color, power, and temperament, but they are all proud, powerful, self serving, and totally marvelous. There seem to be at least two types of dragons. Wild dragons, like the ones under our house, don't belong to anyone, but can temporarily "adopt" humans. Other dragons seem to live inside some people, coiled around their souls and exerting what influence they can. They really want to establish communication with their people—mostly so they can tell them what to do, but also because they are quite fond of them.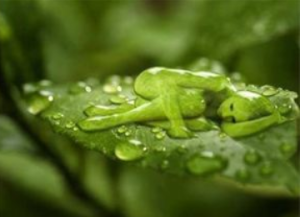 Nature Spirits, Devas, Fairies, Elementals, and Elves: These entities live close to the material plane and are adept at working with its energies. They can be quite helpful, quite mischievous, or quite harmful. Elementals are often invoked to guard the quarters of a magic circle. Working with any of the above is iffy but never boring. I have done some work with the plant devas since I love to garden and have found most of them to be sweet, sensitive souls
Power Animals: Animal spirits that are available to you for advice and to help you accomplish things on the other dimensions. Shamans say we all have several power animals.
Ancestors and Ghosts: The spirits of dead people. They can be quite helpful and loving and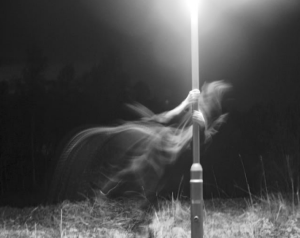 are due honor and respect, but it is important to keep in mind that if Aunt Sally was a sweet, useless person she will be a sweet, useless spirit.
Spirits of the living: Our spirits travel, both consciously and unconsciously. My older brother visits our Dumb Supper, a feast we hold at Samhain for our ancestors. It gave me quite a turn the first time he showed up. He never remembers being there, but several of us always "see" him.
To reach out to an angel or one of the mother goddesses, or a beloved ancestor, or any of the above takes a bit of practice, but it's well worth the effort.
*Sit quietly in a psychically clear, safe space.
*Picture a protective shield around you that allows only good to enter.
*Decide who you want to "talk" to. This is important. Each being has its strengths, weaknesses, and areas of focus. If you're worried about a plant in your garden, talk to its plant deva, not the Divine One.
*Picture them and say their name, either aloud or to yourself.
*Open your heart and lovingly reach out to them. They will be there in less than an instant and     they will always come.
*Wait patiently for the response. It may take awhile for you to quiet your mind enough to feel the presence, but you will eventually. The feeling is amazing. And no, you're not just making it up.
*The more often you do this the easier and more wonderful it becomes.
*The more often you talk to a god or goddess or whoever, the stronger and more meaningful your connection becomes.
*Tell the being what you need.
*Say good bye.
*Say thank you. Always say thank you.
*Wait patiently, your request will be fulfilled, maybe not in the exact form you envisioned, but        it will come. If it doesn't come it's because of your karma (or the karma of the person you're asking about)—from this life or past lives.
*Next time ask what you need to do to work through your karma.
So there you have it. That's who loves ya.
A Multiverse full of immensely powerful beings.
And that love is a priceless treasure.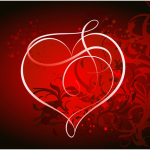 Happy Valentine's Day
* These are my opinions/beliefs, formed after years of life, research, and experience. They work for me. But books—in some cases enough books to fill many library shelves—have been written about each of these types of beings, and they don't all agree with me.