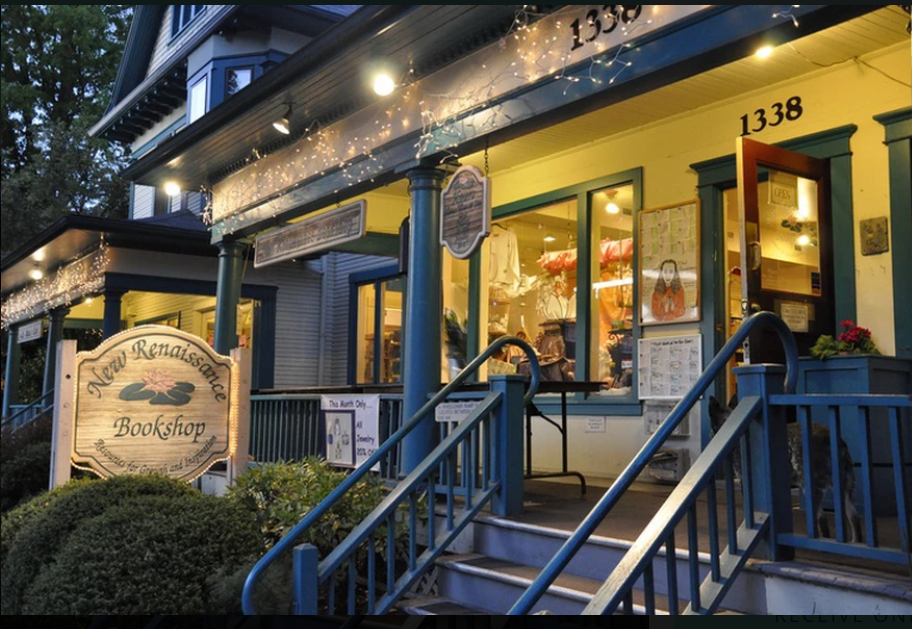 When you are a self published author, and your book is available on Amazon, it is difficult to find a brick-and-mortar bookstore to carry your book.
But New Renaissance, in Portland, Oregon, now has Forging the Blade  on its shelves.
I know that some of you have been holding out for the opportunity to buy my book at a local bookstore, and now you can–and from one of my favorites.