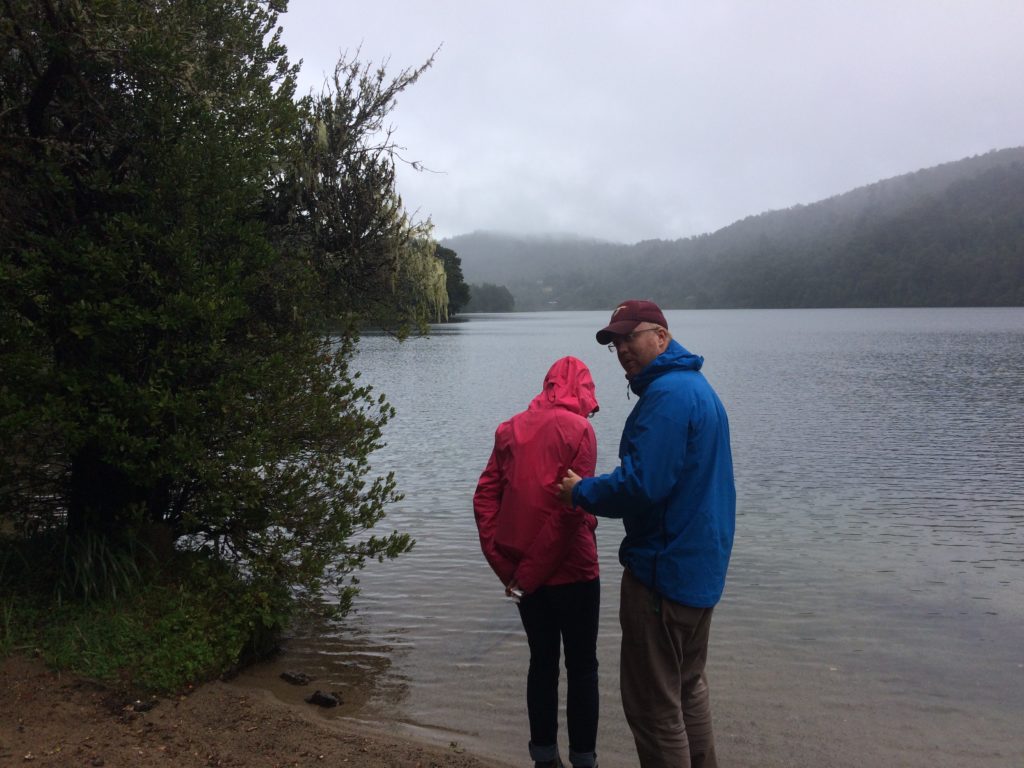 Chile's Lake District feels a lot like the Pacific Northwest.* It's green, rainy, full of trees and mountains and, of course, lakes. But when we looked a bit closer, we realized that those oh so familiar green slopes were covered not with Douglas Firs but with evergreen beeches, myrtles, and eucalyptus trees. And there were a few more volcanoes on the horizon than we were used to. And lots of hot springs.
Termas Los Pozones, my absolute favorite, lies nestled in the hills beside the Rio Liucura, just an hour's drive from Pucon, a scenic resort town on the shores of Lake Villarrica.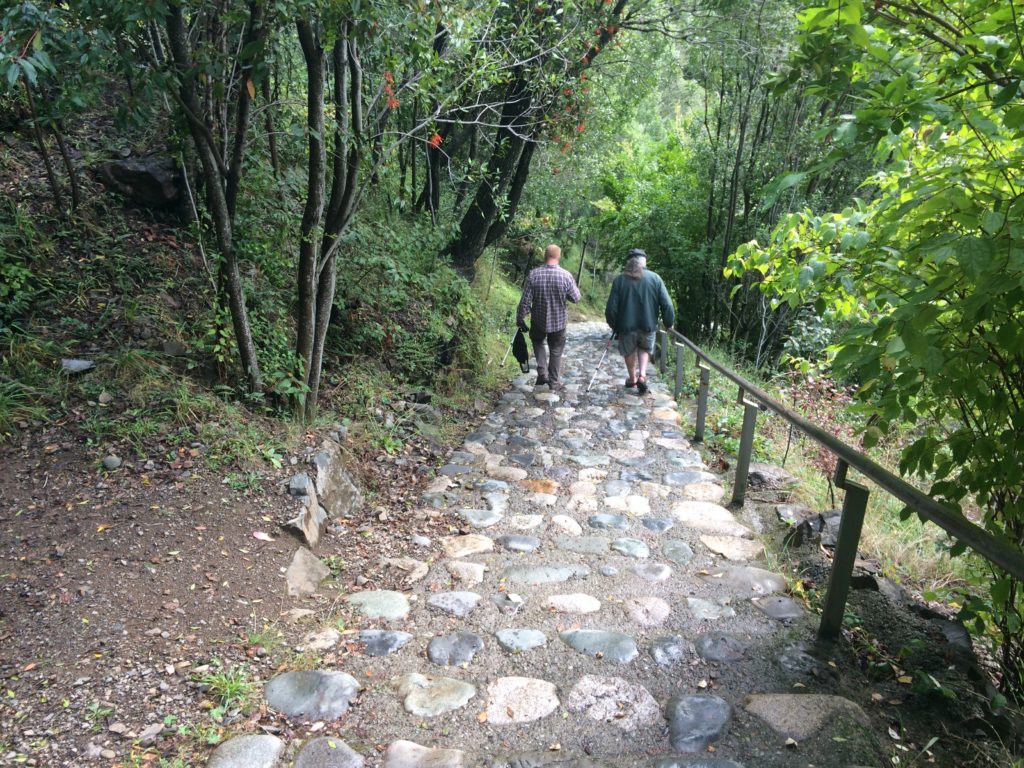 Lola, Todd and Alex's camper van, is not a rugged, all-terrain sort of vehicle, so we parked in the upper parking lot and walked down over a hundred river-rock stair steps.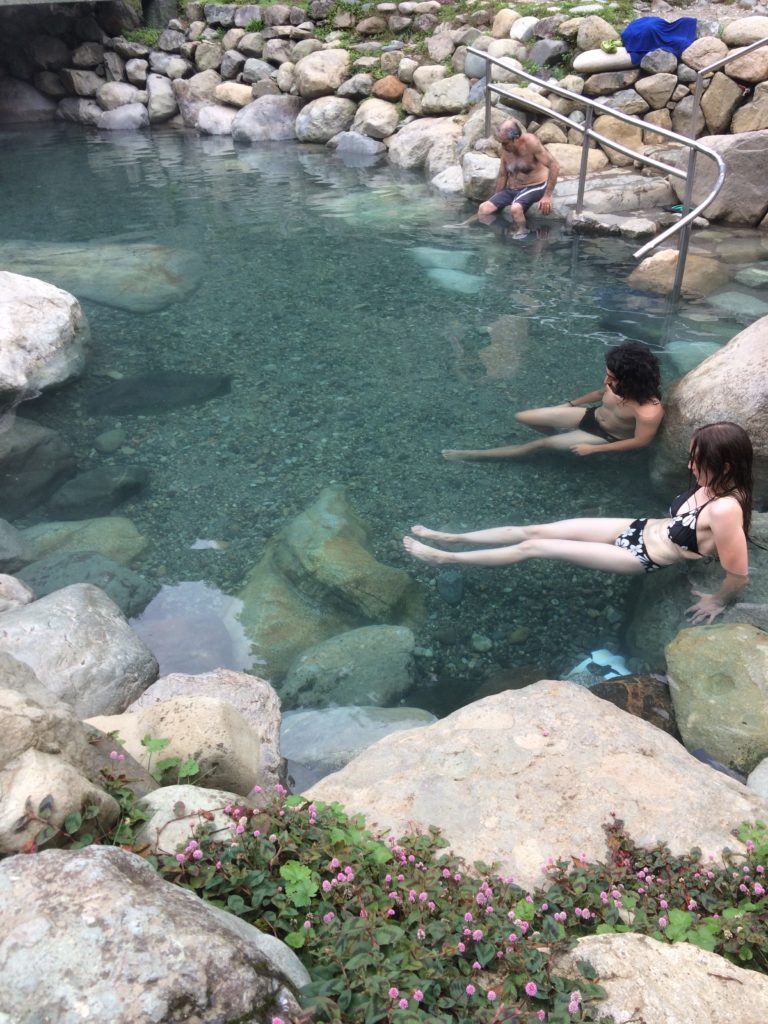 There are six pools lined with river-rock. The hottest one is where the steps come down and they get cooler as you go downstream. I only tested three. The first one was hot. I could feel the hot water welling up through the gravel bottom. The other two went from warm to tepid. I spent all my time in the hot pool.
As I floated in the pool, feeling the hot water welling up through the gravel bottom and swirling around my body I gradually became aware of a large presence curling around me, flowing sinuously with the water. My eyes snapped open in alarm, but there was nothing there, and nobody else seemed at all disturbed. Then I "looked" with my other eyes and realized I was enfolded in the coils of an enormous dragon. He wasn't quite as large and sturdy as the two dragons that live on the ridge beneath out house.** His body was thinner, daintier, and even more sinuous. And he had fins as well as fore and hind legs. I realized that I was in the embrace of a water dragon.
"Greetings!" he said, gazing fondly at me with luminous green twirling eyes. I stared at his mouthful of long, pointy teeth, paralyzed between fear and wonder and tried to think of something intelligent to say.
"Uh," I said.
"Your friends stopped by and told me you were coming. They asked me to introduce myself and make you comfortable," he said, spiraling gently around my body, making the water stream and pulse against my skin, and soothing away my tension and fear. "Your neck is tight."
My neck has been tight for years, and my shoulders too. But they soon relaxed into happy Jell-O.
"You've been in here long enough. Get out, cool down, drink some water, and come back in. I will release your low back."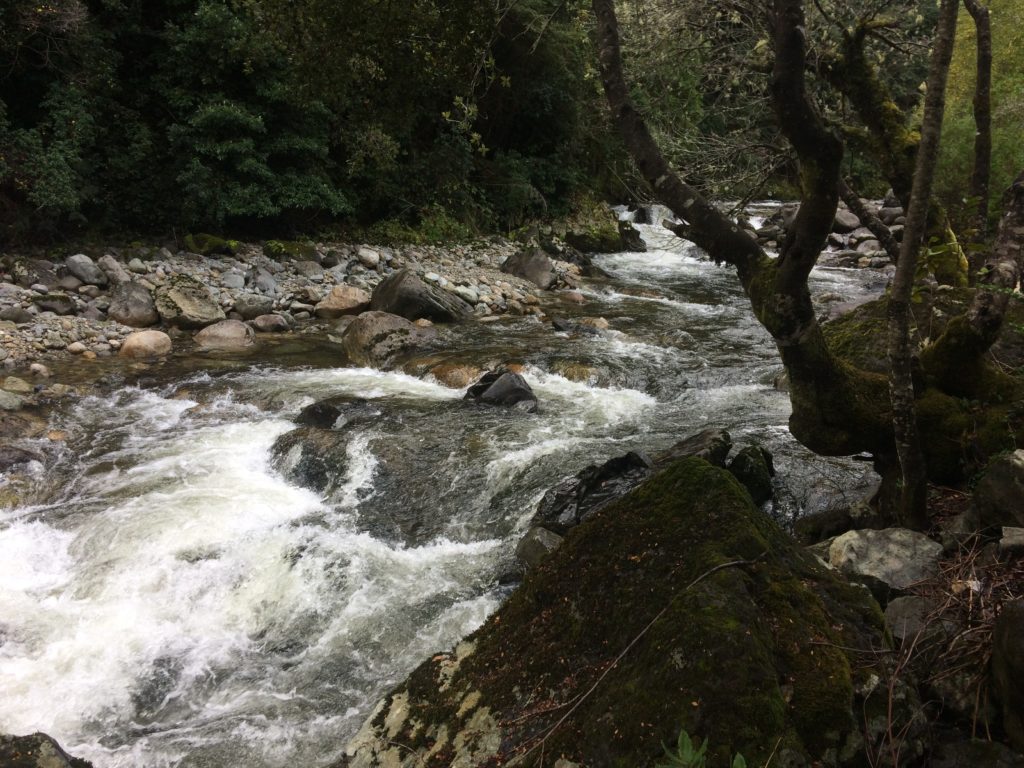 I got out, watched the river, and lined up my questions. I had no doubt that the "friends" that the water dragon was referring to were our dragons from home. They had done me a huge favor. Dragons are not social creatures and guard their territories fiercely.
Lowering myself slowly back into the pool, I floated in the dragons coils and asked, "Do these springs belong to you?"
"Of course, but I'm happy to share the waters with whoever needs them." I "saw" water streaming through hundreds of crevices deep in the earth, through the dragon's cave, sparkling with millions of mineral crystals, and up into the pools.
"Do you heal everyone who comes here?"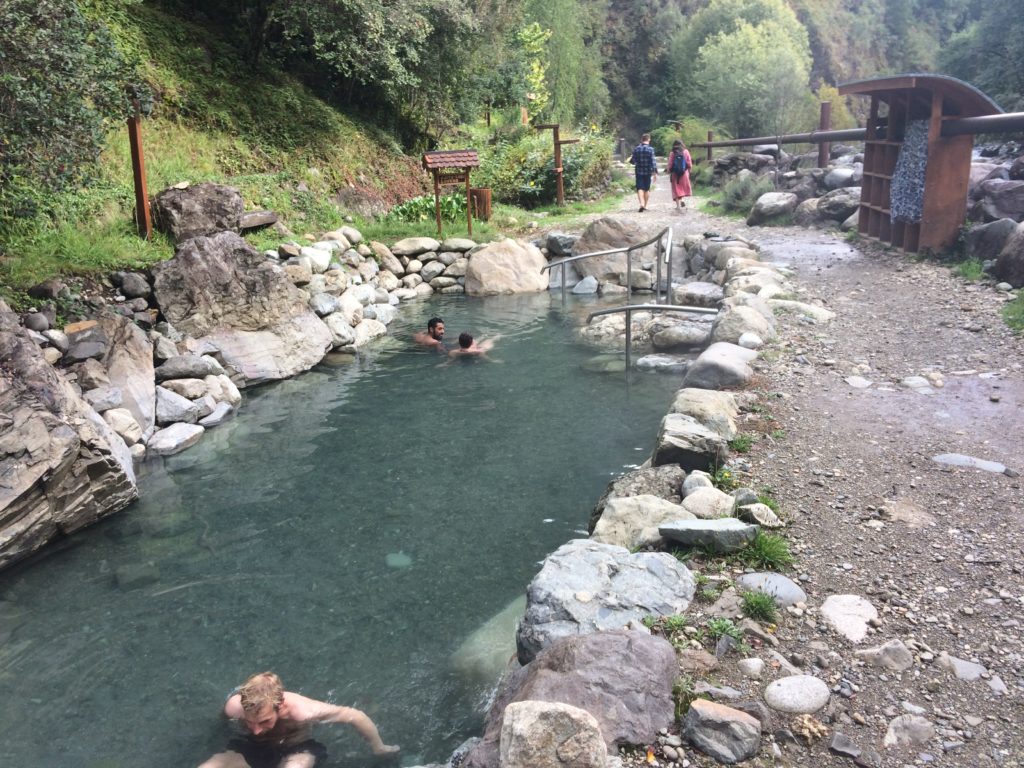 "The waters themselves are potent with minerals and earth magic, and are healing enough for most. But occasionally, I will do a healing."
"Thank you," I said as my lumbar vertebrae oozed into perfect alignment, "I'm honored."
Realizing that I was in the coils of a master healer, I asked, "What's the most important thing to know about healing?"
"Ah, you know that already. It's all about the flow."
Of course, a water dragon would say that. And of course, I knew that."
Does anyone else know you're here?"
"I don't show myself to many, and most of those never notice. But that boy…" (I "saw" the eight-or-so-year-old boy with the cruelly curved spine that I'd noticed getting out of the warm pool) "…is a special friend of mine." Tears came to my eyes as I remembered the huge grin on the boy's face.
"Enough questions. Be still and enjoy."
All I have to do is remember that amazing afternoon at Termas Los Pozones and my whole body relaxes and I smile.
Next time you visit a hot spring, check for a water dragon.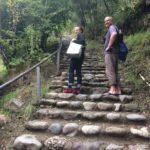 *My husband and I recently visited our son and daughter-in-law who are driving around South America in their camper van. They were in the Lake District, so that's where we began our trip.
*Yes, two marvelous dragons, a red one and a white one, own the land around our house. Mostly they sleep coiled beneath us, but they also love to fly. They can be anywhere they've already been in the blink of an eye and often follow us when we travel. They absolutely loved roaring through the Paris subways. They were here when we moved into the house and I have no doubt that they'll be here for centuries after we're gone.