Come if you can!
For the Workshop, the Book Signing, or just to say Hi!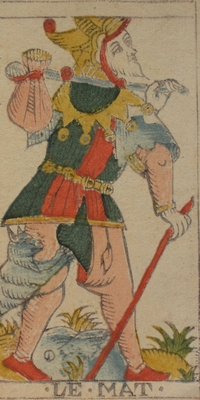 New Renaissance Bookshop
Sunday, November 5, 2017
Workshop, 11am-1pm, Book Signing, 1pm
Cost: $20, the Book Signing is free: To Register, Call 503-224-4929
"How the Tarot Major Arcana Relate to Your Life"
The major arcana cards of a tarot deck tell the story of "The Hero's Journey", which is the basic plot of western literature and of each of our lives. Because we are all heros on our own journeys toward enlightenment. In this workshop we will follow one of the many variations of this plot through the major arcana and gain an understanding of the part each card plays in our own journey. Then I will teach you a three card spread that will show you where you are in your journey right now.
This workshop will also help you understand my young adult fantasy, Forging the Blade, at a deeper level. I wrote the book as a Fool's journey through the major arcana. Each chapter is a major arcana card, and they go in order–beginning with Chapter 0, The Fool, and ending with Chapter 21, The World.
Please bring a pack of tarot cards, preferably a Rider-Waite-Smith deck or one like it, because that is the deck I'll be using in the first part of the workshop.