Back in the Midwest where I grew up Spring actually sprang. The earth jumped into green as if some cosmic alarm clock had slammed it awake. March was still winter. Although a bit warmer than February, it was blustery cold. Even April was iffy. Snow wasn't all that uncommon, but it was usually just chilly and nasty. However, things were definitely waking up and there were teaser days of warm sunshine, but we knew better than to put away our winter woolies. By mid April, if I remember correctly, the crocuses had come and gone and the daffodils were trumpeting out the good news of Spring's arrival and everything was suddenly green.
 As the weather turned warmer all the tulips, hyacinths, and other spring bulbs leaped out of the ground and bloomed along with the cherry and apple trees in a frenzied froth of color. As April blossomed into May occasional hot days fried the bulb and tree blossoms, and suddenly it was early summer. Spring had sprung in a little over a month.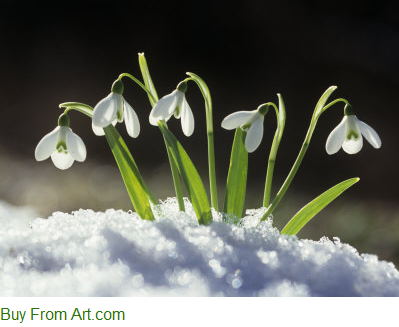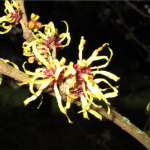 Here in the coastal Pacific Northwest Spring has a more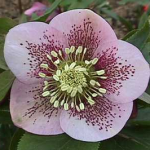 leisurely awakening. She stirs and sighs in late January and the snowdrops appear. By February the Hellebore and Witchhazel rest the eye with welcome splashes of color, and my tiny cyclamen glows hot pink in the back yard. By mid February crocuses pop purple, lavender, yellow, and white against emerald grass. It's still cold, but not really cold. We only occasionally wake up to frost on the rooftops and that's gone by 9 o'clock.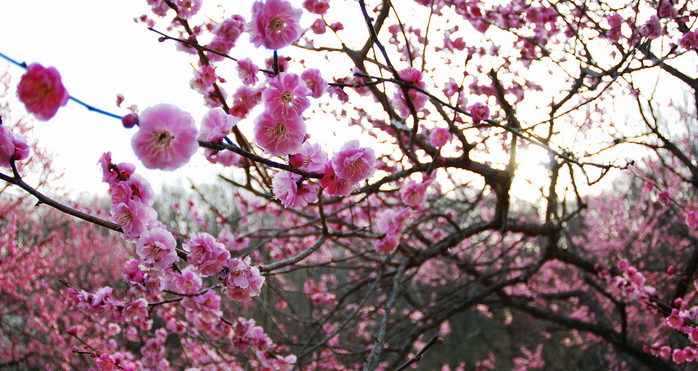 In early March she stretches, yawns, and opens her eyes and ornamental plum and pear trees turn sections of streets into gorgeous pink and white tunnels and dainty star magnolias pose on the occasional lawn.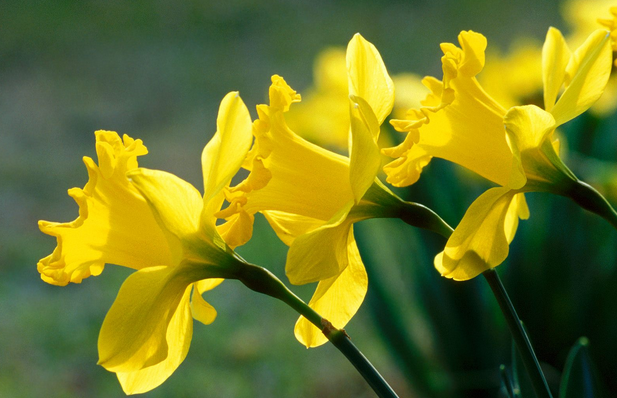 The first daffodils raise their trumpets. Their bulbs are poison and the squirrels leave them alone, so Portland yards are dotted with joyful yellow dafs well into April.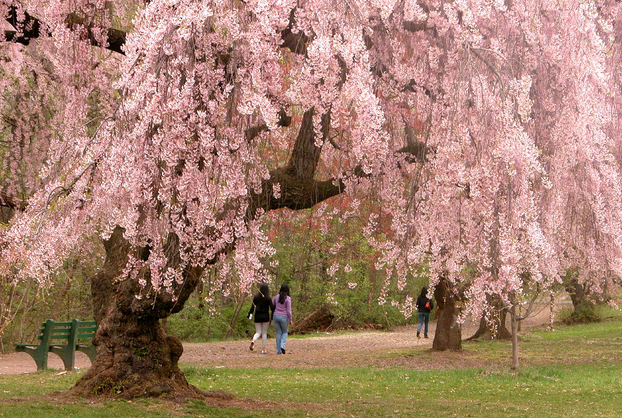 Not to be outdone, a week or so later the Cherry trees burst into bloom and will continue the show for the next several weeks.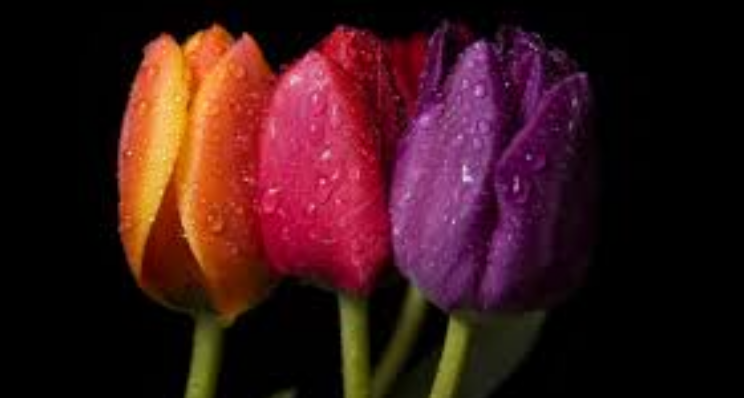 By April Spring is truly up and struttin' her stuff. The flowering trees are still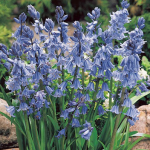 fabulous and the tulips have arrived, dotting flowerbeds with a palette full of color from sweet pink to sexy red to sultry deep, dark purple. Wood and grape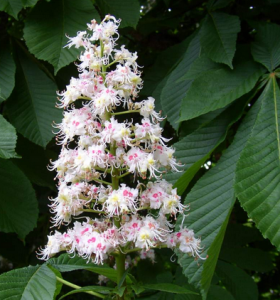 hyacinths, the most beautiful weeds in Portland, fill in the spaces with blue mist. Then come the apples, azaleas, magnolias, dogwoods and lilacs. The trees leaf out and the hillsides are green once more. Portland's famous rhododendrons also begin blooming in April. The show lasts well into May when the hawthorns and sweet woodruff provide crowns for May Queens and flavoring for May wine and horse chestnuts bloom in candelabras of pink and white.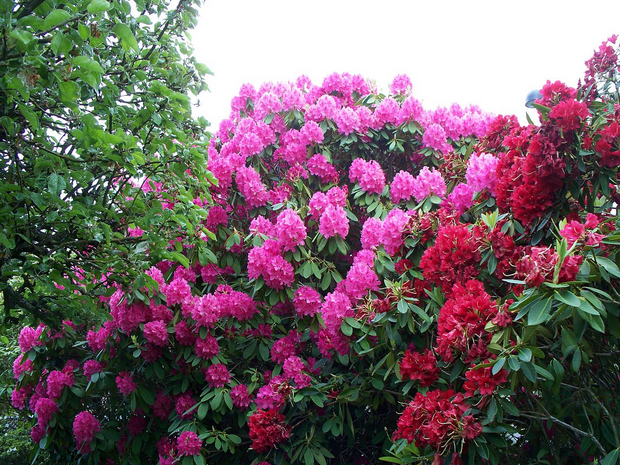 Spring moves slowly and gracefully here. All of her precious children get their hour upon the stage and we have plenty of time to oooh and aaaah over each and every one of them before another takes its place. As a gardener and ardent flower lover (my husband says I don't plant enough vegetables) I prefer this to the slam-bam-thank-you-maam Springs we have in the Midwest. Unfortunately all this leisurely beauty comes with a price. The flowers stay fresh longer and the season is extended because from January until the end of June it's mostly chilly and rainy here.