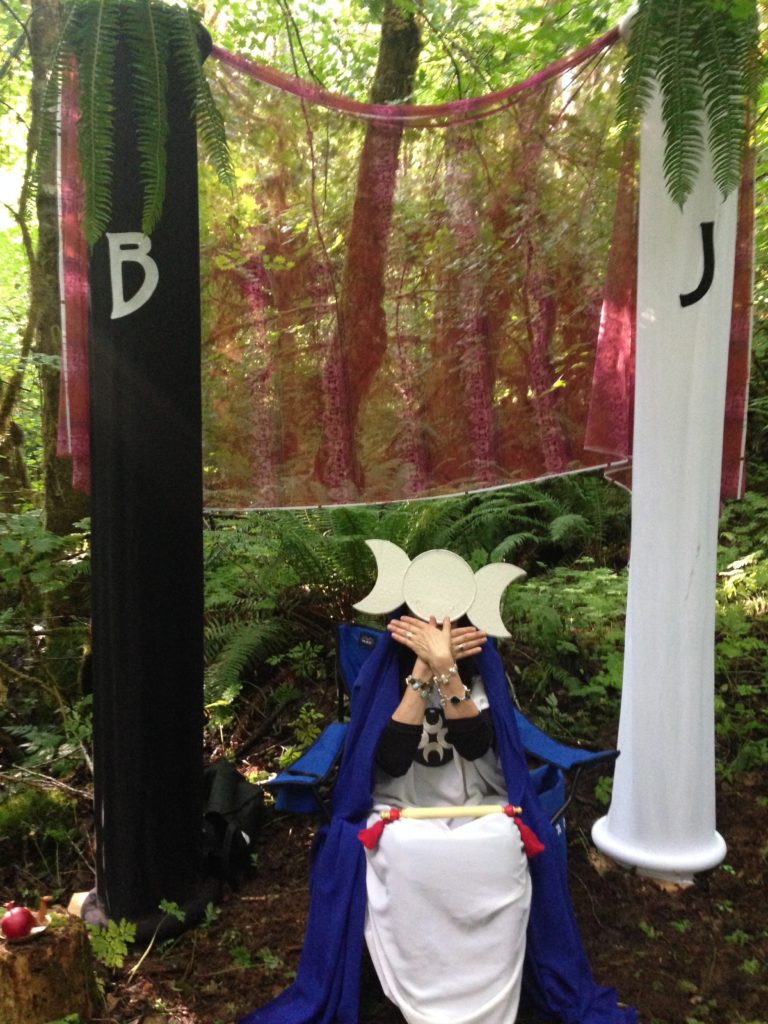 HPS: (Placing finger to lips) Shhhhhhh. There is a secret here. Do you wish to know what it is?
Seekers answer "yes."
HPS: Very well, then. The Great Secret is this:  Your life—and the world you live it in—is a beautiful and terrifying…but instructive illusion.
That which makes up your particular and personal illusion is behind that Veil.
The purpose of your life—and yours, and yours—is to discover how to discover what is behind the Veil.
And then to do it.
Simple, isn't it? (Shaking her head, 'no.') But take heart. The journey you are on right now will bring you at least a few steps closer to understanding.
In the Place of Perfect Equilibrium, I stand watch over the Gateway of Knowing. Have you any questions?
(When questioning comes to an end or no one speaks…) It is well. Now, pass on and continue your journey.